Graphic Design Company in Dubai
shake up your competitors with creative graphic designs
Get the perfect blend of creative approach, innovation, and technology. As a Graphic Design Company in Dubai, we are helping businesses attract potential audiences and grow with high-quality designs. We craft designs for the future, new creative experiences, and open doors to opportunities. Our Graphic Design Services are single click away.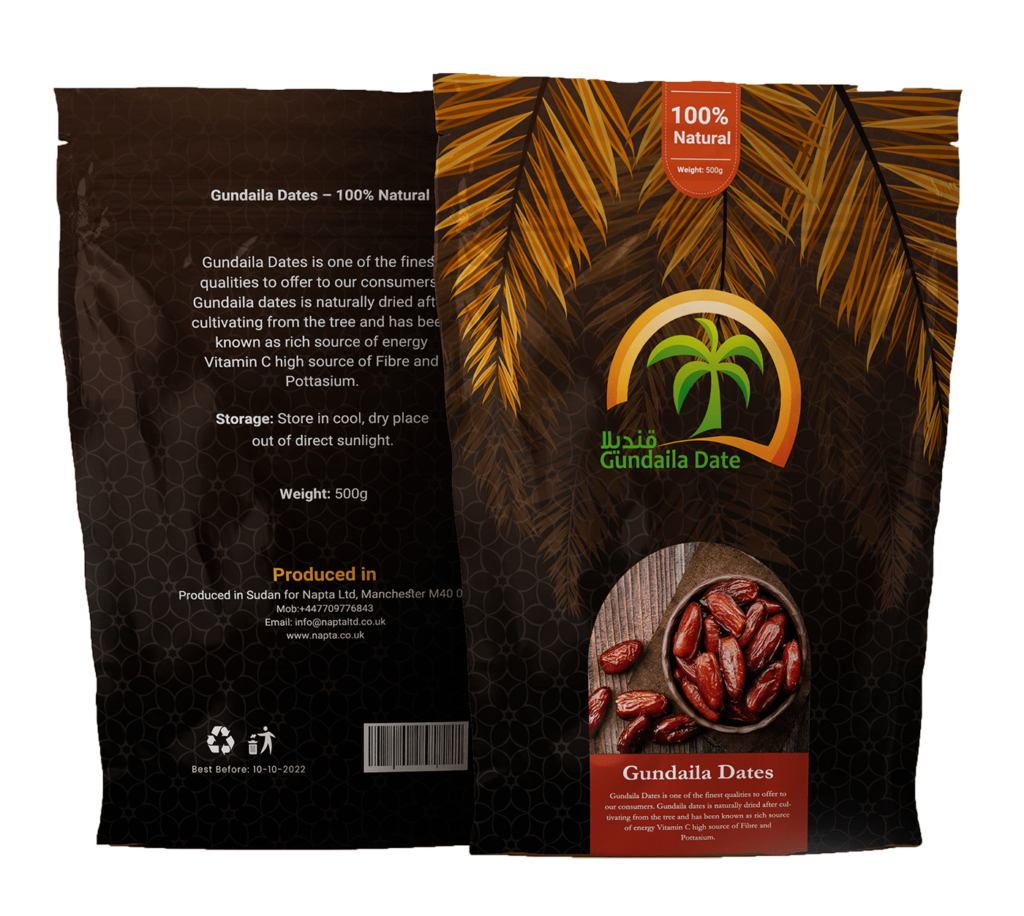 Growth Storm - Graphic Design Company in Dubai
About Growth Storm's Graphic design services in Dubai
Graphic designing refers to the art and exercise that visibly communicate with visitors. It entertains users with a new visible practice that dominates their minds and awareness. These visible arts and designs can be your website's or business's monogram, brochures, website design, your business trademark, or user interfaces (UI), and it goes on and on.
We, as a graphic design company in Dubai better know that the role of design is intensive in this
modern digital era
. Businesses need to promote their products, use websites to convey information, develop an identity in the market, and so on.
Graphic Design Services in Dubai
Graphic design services in Dubai are all set to speak about your business brand – it covers the attractive and agile designs that users find satisfying when they visit your website. It thrusts your website/brand by enhancing its visual appeal, competence, value, and usability.
Growth Strom, a Dubai graphic design company in Dubai, focuses on raising your branding with spectacular and dynamic designs. Everything from background images, banner designs, posters, and button controls to color schemes, text styling, and illustrations. Our designers – at Growth Storm Graphic design company in Dubai, communicate ideas visually about your business brand, making visitors consider your content worthy of reading.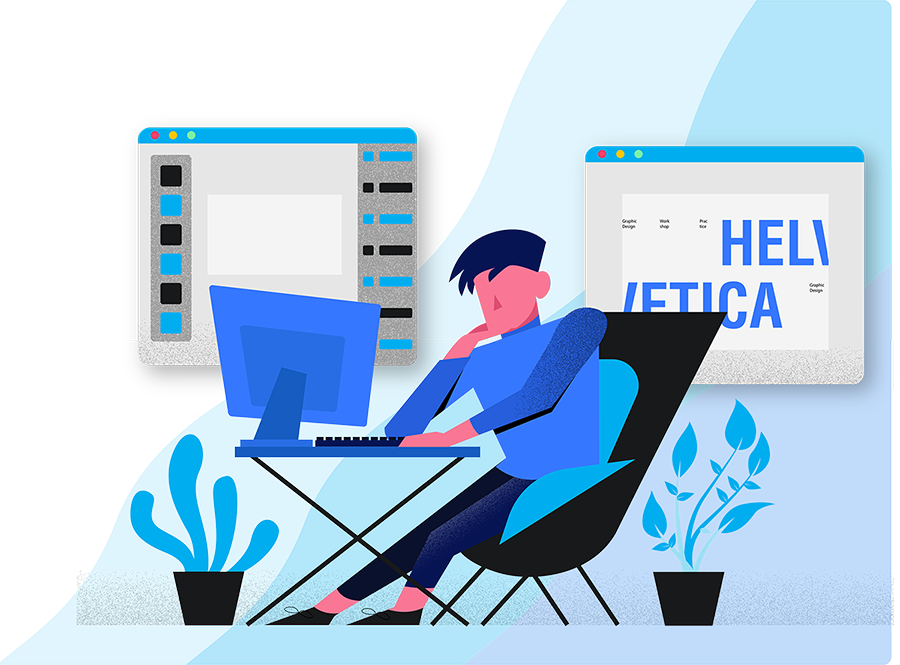 By visibly defining your brand motive, originality, and status, we connect your brand intensely to people's minds, so they trust you and become your repeat customer.
We design for the future, make new experiences, and open doors to opportunities. We provide graphic design services in Dubai such as logo and identity development, corporate strategy and business card design, leaflet and flyer design.Here is the procedure of our famous strategy; that will lead you to success.
A thorough assessment is the first step of our branding process and graphic designing in Dubai. To begin, we analyze your brand to identify, your company's external and internal factors. This information will help us identify areas of improvement and how we can help you progress with visuals.
The more you know your audience, the better you can position your business. We conduct qualitative and quantitative research to gather information about your audience to understand them better. Analyze the data to form a solid positioning strategy and present your brand graphically.
A good design is a fundamental part of creating graphics and branding. Thus, it is vital to involve you throughout the process to keep you updated and consistently aligned with your needs and goals. This method streamlines the process as we work towards the final product.
Ensure the product's graphic design consistently reflects your brand's core values and message. We craft it by doing full research about your business core values and products.
Our strategists and graphic designers will work closely with your team to create a beautiful and functional final product. When working together, we'll improve your branding as per your choice also keeping the market needs in mind.
The graphic design process continues after achieving the desired logo, brochure, or brand design. It ends after revisiting your initial objectives and comparing them with what you have created. By using metrics, we – graphic design services in Dubai determine the success of your new company's graphic design.
Our Designing services in Dubai
We provide different graphic design services in Dubai to businesses to enhance and improve their user experience to next level. Here are few of them listed below;
Business Brochure Designing
At Growth Storm, we specialize in providing graphic design services in Dubai to a business, crafting a brochure design that catches the concentration of your primary product or service and engage your user with that.

We offer monogram designs, website logo designs, brand marks, and logos for companies. Our designers will design logos that enhance digital branding.

Design a business card that stands out! We offer print and on-demand services for the best-priced, highest quality, most custom designs.
We design Letterheads that showcase your business details, product descriptions, and images to aware public about your business.

We design a creative flyer that attracts customers and generates leads. Flyers showcase your business, event, or service.

We design digital graphics, website banners, social media ad images, headers, covers, flyers, hero images, etc. you can use them as your website main image, as a theme of our social media ad too.
Growth Storm - Why Choose Us
Why Choose Our Graphic Design Services in Dubai?
Graphic design is a communication tool that helps you communicate your message effectively and allows you to communicate with your target audience. It is critical to communicate your message to manage a successful business effectively. Find the best graphic design services in Dubai and start creating something you'll enjoy immediately.
We, as a Dubai graphic design company, have no limit to what you can get designed. Whether you need a magnificent new logo or some eye-catching posters, our incredible team of designers can help. We are proud of our top-notch designers who exclusively provide the most outstanding graphic design services in Dubai.
You need to choose us for graphic designs service in Dubai, because we
You are here, a new firm, business, or company owner? Are you looking for your business brand voice? That helps to make you stand out of the crowd. Is your website not engaging? Are visuals not compelling your visitor's intentions? Are your visitors bouncing back from your site just because your graphics, product images, and designs are bland? If any problem exists with your business, you don't need to worry about it anymore. We, Growth Storm, a graphic design company in Dubai, are ready to assist you with your website design, promotion banners, business cards, flyers, and more. We provide graphic design services in Dubai, from small start-ups to well-sustained businesses. They are achieving their objective with us. We can be your following success partners. Click on the button below, and let's connect and discuss your problems. We have solutions to almost every designing problem.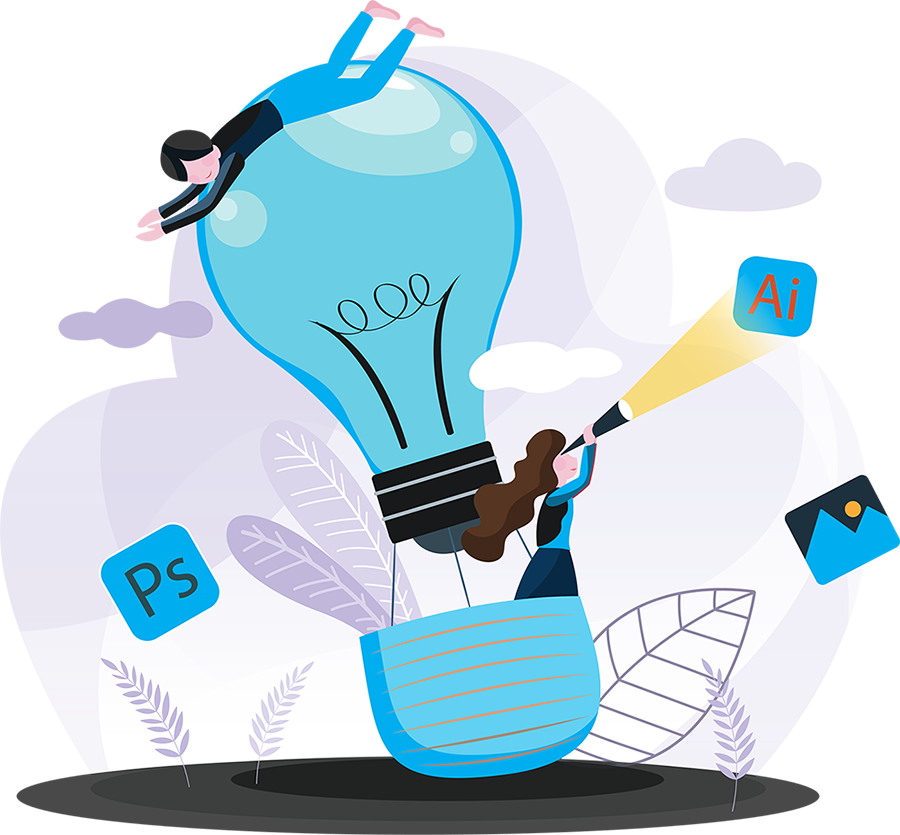 Growth Storm - Frequently Asked Questions
Fill this form and we will call back
Let's unlock your true potential & grow business together.