Media Production Services in Dubai UAE
We bring your visions to life in Dubai — literally!
At Growth Storm we make your media production vision a reality in Dubai. We create video content that portrays your brand story the way you have always imagined it. As a media production agency, we provide the most reliable and highly recommended media production services in Dubai.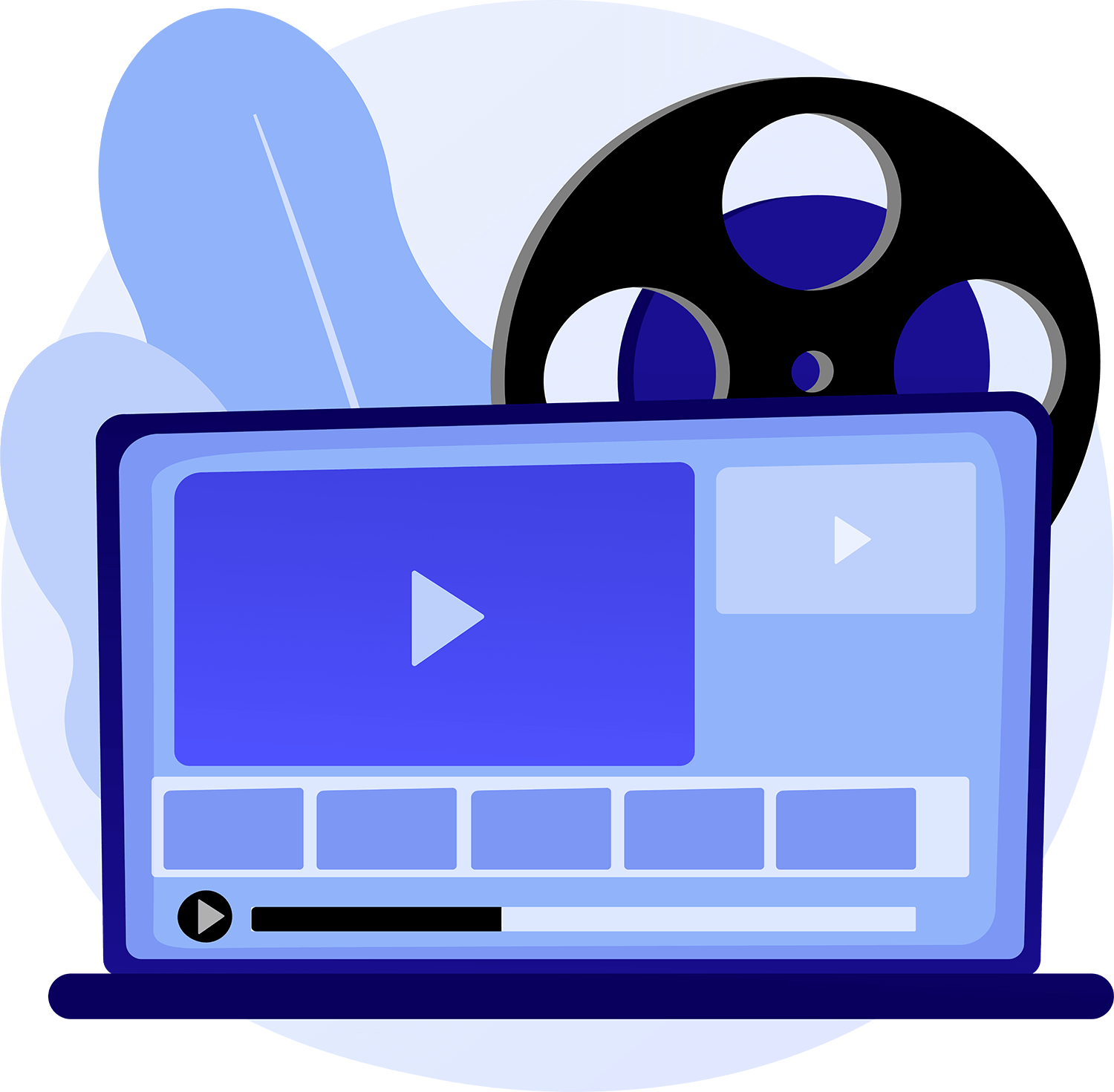 Growth Storm - Media Production Company in Dubai
When it comes to media production in Dubai, we guarantee to make a lasting impression
Welcome to Dubai's leading media production company. Growth Storm is a full-service media production agency based in Dubai, UAE. The company specializes in providing high-quality video production solutions for businesses, corporate entities, advertising agencies, and organizations. Growth Storm's services range from concept development and scripting to full-scale production, post-production, and distribution. We also offer professional video editing, motion graphics, 3D animation, and web design solutions.
Growth Storm's team of experienced professionals has a wide range of expertise in video production, with a particular focus on corporate videos, commercials, documentaries, and educational videos. The team works closely with clients to create original content that meets their needs and budget.
Our experienced team is dedicated to helping you create a multimedia solution that captures the attention of your target audience and delivers your message in the most effective way.

Media Production Services in Dubai
As one of the fastest-growing cities in the world, Dubai is a hub for media production services. From pre-production to post-production, there is a wide range of production companies in Dubai offering services such as video production, photography, graphic design, animation, and sound design.
At Growth Storm, we specialize in creating multimedia solutions that capture your audience's attention and bring your message to life. Our experienced team is dedicated to helping our clients produce high-quality and impactful videos, graphics, and animations, as well as other media production services. Our goal is to ensure that your project is delivered on time and on budget, so you can focus on your business.
From concept creation to filming, editing, and post-production, our team of professionals will work to ensure that you get the best results from your media projects. We specialize in producing high-impact videos and photos that not only capture the attention of your target audience but also engage them, inspiring them to take action.
In addition to our media production services, we also provide media consulting and marketing services, helping our clients build a successful brand presence. Here is our creative strategy that will lead your brand to the heights of success.
Leverage the power of social media
We use social media to spread awareness about our Media Production Services in Dubai. Create content that engages with the target audience, such as tips and advice, reviews, and behind-the-scenes looks at the production process.
Build relationships with influencers
Identify influential people in the media industry or in Dubai and form relationships with them. Offer them exclusive access to your services in exchange for promotional posts or endorsements.
Develop a unique brand identity for your brand. This will help you stand out from your competitors and attract potential clients.
Invest in SEO to ensure your services are visible in search engine results. This will increase your visibility and make it easier for potential clients to find you.
Invest in quality equipment and staff to ensure your services are of the highest standard. This will help build trust with your clients and ensure you deliver top-notch services.
Attend networking events and conferences in the media industry to build relationships with potential clients. This will give you the opportunity to showcase your services and gain more business.
Our Media Production Services in Dubai
At Growth Storm, we offer a full range of media production services in Dubai, from concept development to post-production. Our team of experienced professionals provides a comprehensive solution to all your media production needs, including:
Our team of experienced video production professionals has the expertise to create compelling, high-quality videos that capture your message and engage your target audience.
Our graphic design team is equipped to bring your ideas to life in a way that's visually stunning and creative. We offer a range of design services, from logo and brand identity development to website design and print media.
Our talented animators can create any type of animation, from simple 2D to complex 3D. We specialize in creating engaging, impactful animations that bring your message to life.
Our audio production services provide you with high-quality music, sound effects, and voiceovers. We can create custom audio tracks to fit your project or provide you with existing music and sound effects
Sound design is an important component of any video production. Media production companies in Dubai can provide sound design services for all types of videos, from commercials to documentaries.
Post-production services are essential in order to ensure that the content you create is of the highest quality. From editing and color correction to audio mixing and mastering, we can provide the services you need to ensure your content is of the highest standard.
We also offer a variety of other services, such as virtual reality and augmented reality development, digital media production, and photography. Our experienced team can help you create a customized solution that meets your goals and budget.
We utilize our in-house state-of-the-art equipment and facilities to produce high-quality videos that are tailored to each client's specific needs. Growth Storm also has access to a variety of resources, including advanced editing suites, motion graphics, 3D animation, and web design solutions. This allows them to create professional videos that are optimized for different platforms and channels.
Contact us today to learn more about our media production services in Dubai.
Fill this form and we will call back
Let's unlock your true potential & grow business together.