Creative SEO Services Company in Dubai - UAE
Outperform your competition online and achieve your digital marketing goals with our data-driven marketing strategies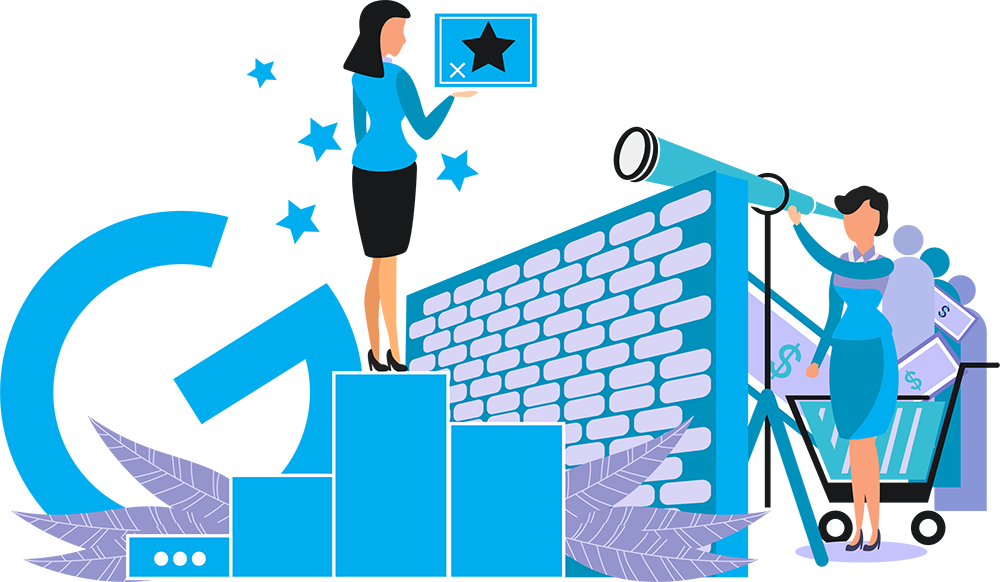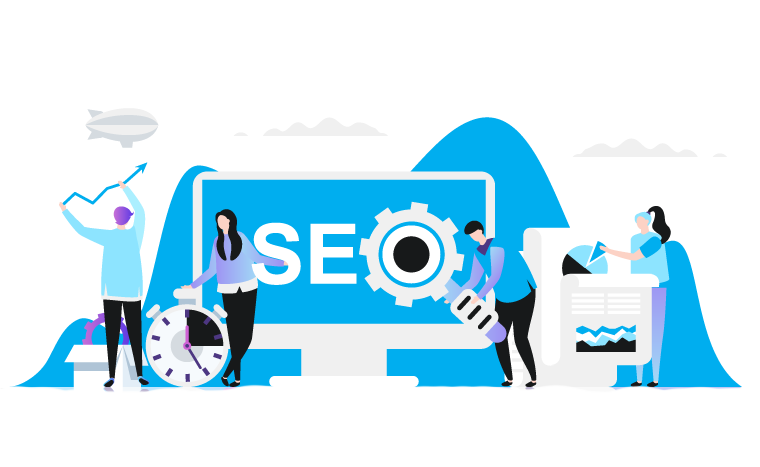 Growth Storm – SEO Company  In Dubai
A leading SEO agency in Dubai UAE offering complete internet marketing solutions to assist businesses in increasing their leads and sales. Get your website optimized with our SEO strategy, updated content, SEO auditing, link building, keyword research, and backlink analysis. Top businesses are already generating massive profits with our SEO services in Dubai. You can be the next one!
No SEO = Dead Website & No Traffic
You are optimizing your website pages to get a higher rank and more traffic in google searches. The way your website page is optimized has a considerable impact on its visibility and ranking. We ensure unique, easy-to-read, and understandable content while writing or modifying the text or adding pictures. Whether your website is in the top 100 searches or not, we will provide you with a detailed strategy. We analyze your existing keywords first, and if necessary, we will suggest new related keywords for your business because this is a significant and essential point in your positioning. We clearly understand 12-month work strategies, which we will explain in detail.
Key Benefits of SEO services in Dubai
There are many perks that actually a business, agency, or individual can enjoy. You can enjoy these benefits with SEO services in Dubai as well. A few particular advantages are listed below.
Stay ahead of the competition
Ignore Core SEO Services, and you give your competitors your share of the cake. SEO strategies can even help small brands win over the big players.


Improve ROI on your investment
Target-oriented SEO practices are about 60% more cost-effective than traditional modes of advertising. With SEO services in Dubai, you can be assured of results as close as 14.6% compared to outbound marketing.
Improve your website performance
Implementing SEO best practices will fine-tune your website into a more user-friendly one that will be loved by your visitors and, therefore, by Google. In turn, it will translate to higher rankings on search engines.
Improved conversion rates
An SEO-optimized website is user-friendly and will eventually deliver improved conversion rates, transforming even casual visitors into buyers.
The ultimate goal for employing core SEO strategies, the right keywords will ensure that you rank well on SERPs. It will all happen when you choose the best SEO services in Dubai. You can click on the button to give yourself a chance to rank higher in search engines.
Enjoy free leads and conversion with your SEO Optimized webite, assign your work to Growth Storm and start ranking on keywords which your audience is searching on Google. Our SEO Services in Dubai are a blessing for businesses like you.
Our SEO Services in Dubai
We use premium SEO tools and perfect-approved strategies to optimize your website performance! SEO services in Dubai include the following operations that will be done for your site.
Whether you're looking for enhanced online performance or brand awareness, our team of professionals is here to help your business reach new limits. Let's tie up and book a consultancy call for SEO strategy for your site with an SEO Professional today.
Demand for excellent SEO for online marketing is significant. By exploring and scanning every inch of your website and its detail pages, SEO service in Dubai will determine the Section that can be more optimized or enhanced and take you to the right place.
Keyword research is a beautiful way to master your market and enhance page rankings. By indicating high-quality keywords and using the advanced tools available, we can develop easy-to-implement strategies that tremendously impact your digital branding.
Link building is an online strategy that can enhance your brand's SEO. Reliable links provided by SEO services in Dubai can boost your business performance and support you to stand out from the crowd. We work to grow and expand digital PR and outreach strategies
Web design and written content on your site significantly impact its SEO score by splitting them into desired elements. We can ensure that your complete website is optimized and rank you at the top of any search engine.
Pages can often be subject to miserable link penalties that impact search engine optimization. Using the latest backlink analysis SEO tools, SEO services in Dubai will scan your website, indicate poor links, and remove any links that are not reliable.
Growth Storm - Creative Strategy
Our SEO services in Dubai have a creative strategy to get more effective results than your opponent. It will help you stand out of the crowd by beating your competence in the digital world. Here is a short introduction to our creative strategy procedure

Create a List of Keywords
We create a list of keywords by typing different related terms into Google's search field. It will populate a list of suggestions. Longer keywords (known as "long tail") are less competitive than short-tail terms. We also use a premium keyword tool like Semrush or UberSuggest to create a list of keywords.
Analyze Google's First Page
Our agency will determine who is already ranking their web pages for those keywords. SEO services in Dubai will scan the top 10 results and jot down any patterns. For example, the SERPs for "SEO Tools" is packed with lists of tools.

Create Something Different or Better
We will provide two options for your SEO content: create something different or better. Sometimes you want to start something bigger and better than what's out there, but sometimes you're better off with entirely different content. We create content that stands out from the crowd.

We figure out why people link to specific content in your industry. We include that "Hook" in your content. Your data is just one type of "hook." When we publish an ultimate guide, your guide itself is The Hook. We will add these hooks to your account to engage your consumers.

We link from high-authority web pages to those pages of your site that need more authority. Short URLs generally outperform long URLs. We make your URLs your keyword or your target keyword plus one more word. Sprinkle any of the terms found in the search results into your content.

Optimize For Search Intent
We publish content with Search Intent in mind right out of the gate. For example, we can turn your process into a list post so your content can rank in the top 3 for the target keyword.

The design might be the most underrated part of content marketing. You can have the best content ever written, but it's usually not going to get much traction. We mainly work on four types of visual content that are easy to pull off: Screenshots and Pictures. Graphics and visualizations are like charts, but they visualize concepts instead of data.

Offer your content as a replacement for a broken link on someone's site. We find a website, ranking for a keyword you want to rank for, and look at its backlinks to see if there's a place where your link makes sense.

Improve and Update Your Content
The Content Relaunch boosted organic traffic by 260.7%. We will remove old screenshots and images, add new strategies, and delete strategies that don't work anymore. The result? 62.60% organic traffic boost to the page.
Growth Storm - Why Choose Us
As the best SEO services agency in Dubai, we have been helping companies improve their
online performance with a wide range of services.
Growth Storm - SEO Company
You reach here after consuming too much information mentioned above. Now you might be looking for the best SEO services in Dubai. Here is a plus point, click on the button below to reach us for any SEO-related assistance or consultancy call.
We'll be there to help you stand out from the crowd. Outperform your competition by ranking on the first page, even in the first position. Everything is possible with a practical and planned strategy.
Do you want that secret strategy to outreach your opponent? Click on the button below and maximize your business profit with creative market-friendly strategies.
Growth Storm - Frequently Asked Questions
Fill this form and we will call back
Let's unlock your true potential & grow business together.